Notes and reactions for our partners on the topic of Corona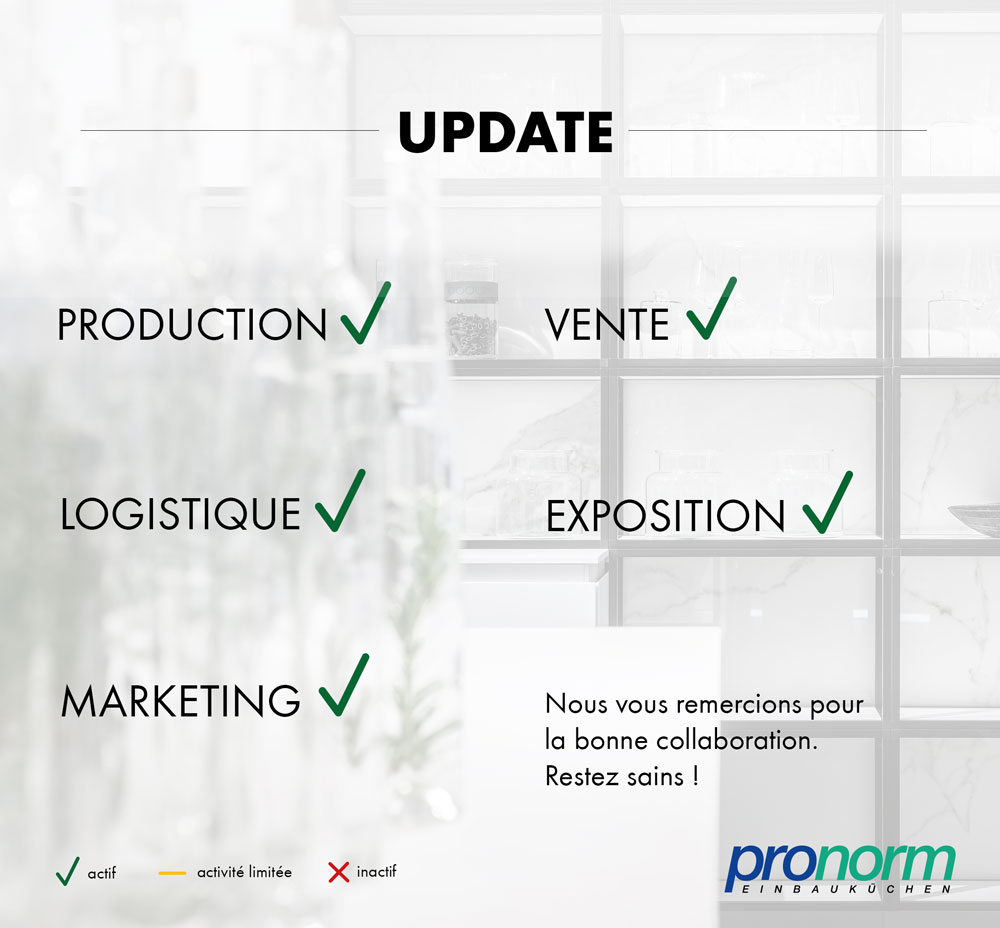 Daily news about the spread of the Corona virus (SARS-CoV-2 > COVID-19) is being announced every day. pronorm takes the duty of care towards its employees and business partners very seriously and has already taken various preventive measures more than three weeks ago to prevent the spread of the virus:
• pronorm has taken necessary health and hygiene measures, for example providing additional hand sanitizers
• Posters with the well-known protective measures (thorough hand washing and disinfection, cough and sneezing etiquette, keeping distance from colleagues as well as the "No Handshake Policy") inform employees and visitors in the house pronorm.
• The "No Handshake Policy" applies, no direct shaking of hands.
• Business trips to and visits from the risk areas defined by the Robert Koch Institute (RKI) inside and outside Germany are suspended.
• Our employees are also asked to refrain from travelling to high-risk areas in private, as well as to avoid large events until further notice.
• pronorm employees who have returned from risk areas in the past few days will stay at home for 14 days.
• We are in close contact with our suppliers about the long-term delivery capability of our products.
pronorm continuously evaluates the situation very accurately and filters the official instructions and instructions for this precisely.
pronorm has drawn up a pandemic plan, which we will stick to.
We do not have any infected person in our company.