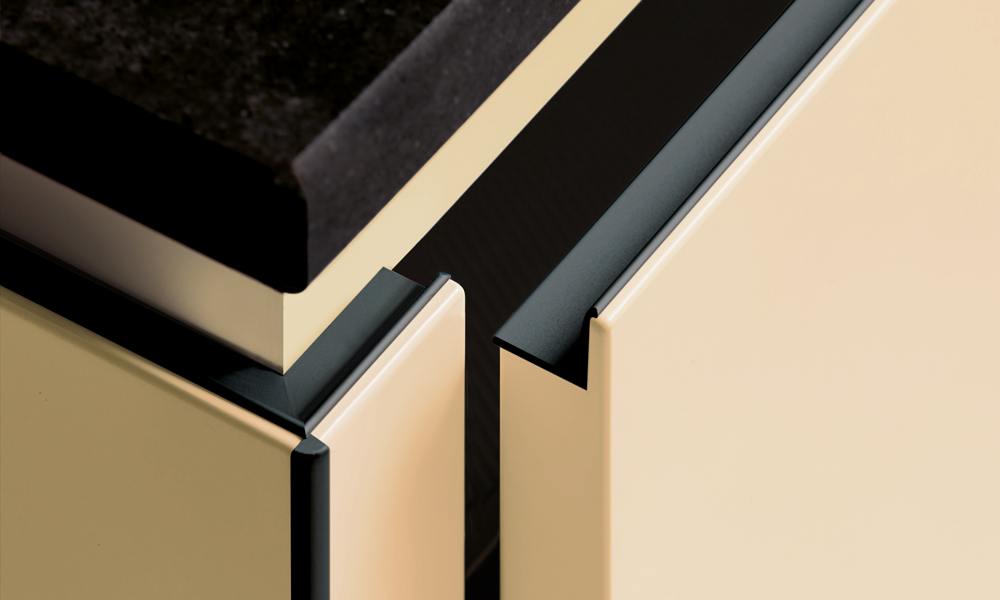 The unique handleless kitchen!
For more ergo­nom­ics and stor­age solu­tions

Base units car­case height 832 mm
Tall units with con­tinu­ous fronts up to 2272 mm car­case height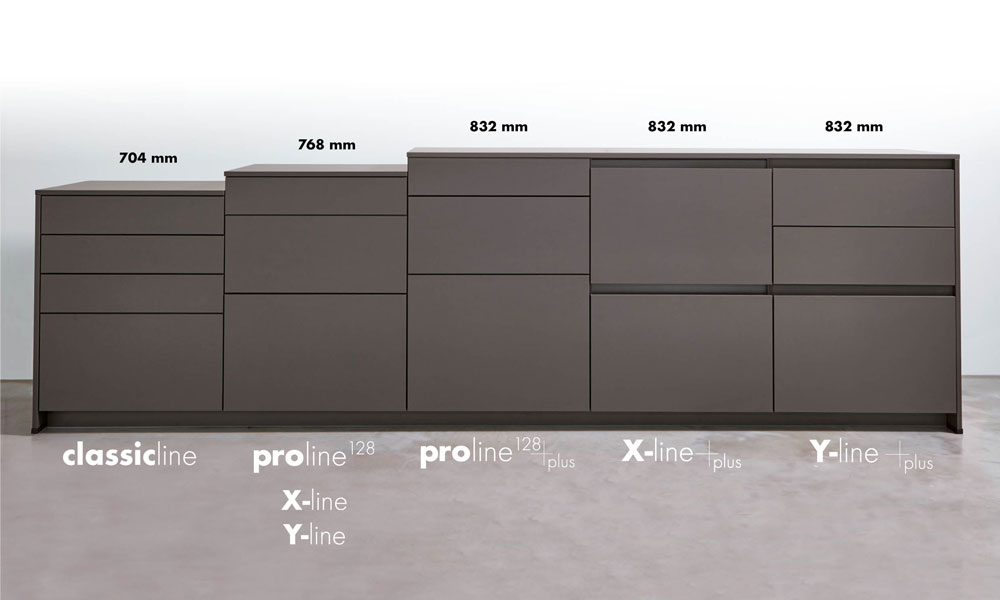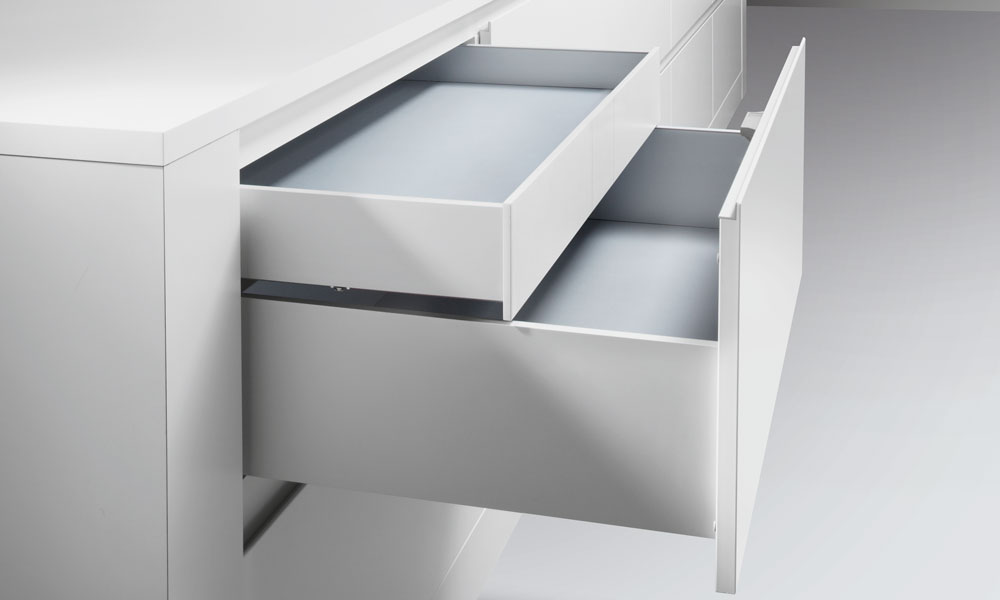 The innovative small frame proTech drawer box in two design options across all product lines.
Car­case composition/Quality
Carcase 16 mm with thick 5 mm rear wall and solid wood cross beam –
19 mm shelves with metal shelf support and tilt-safety device.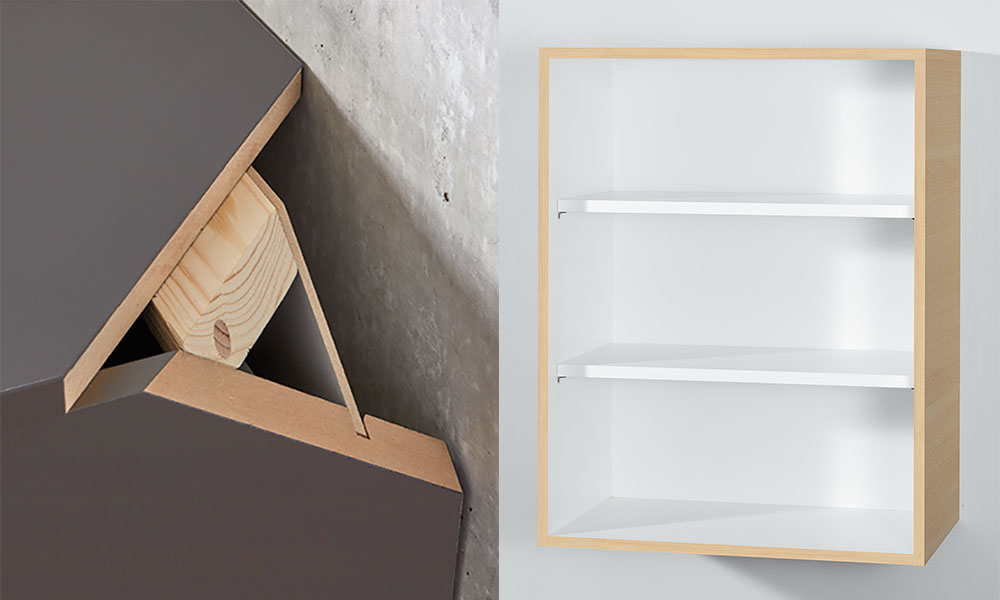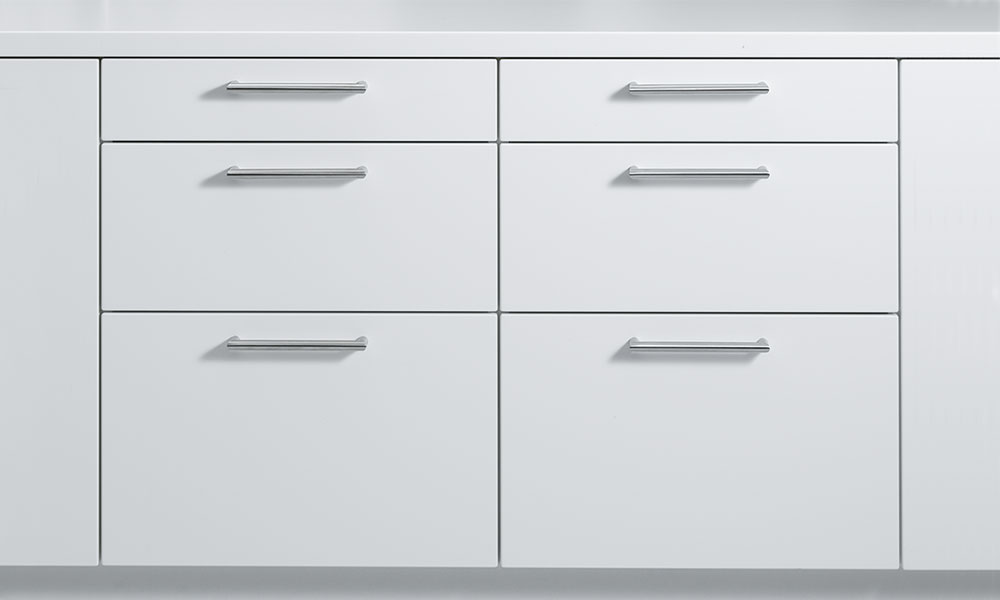 Horizontal and vertical join width of 4 mm for a perfect appearance – in all product lines!
16, 25 and 50 mm panels/stollen, base shelves, 38 mm design panels and panel material in many colour combinations.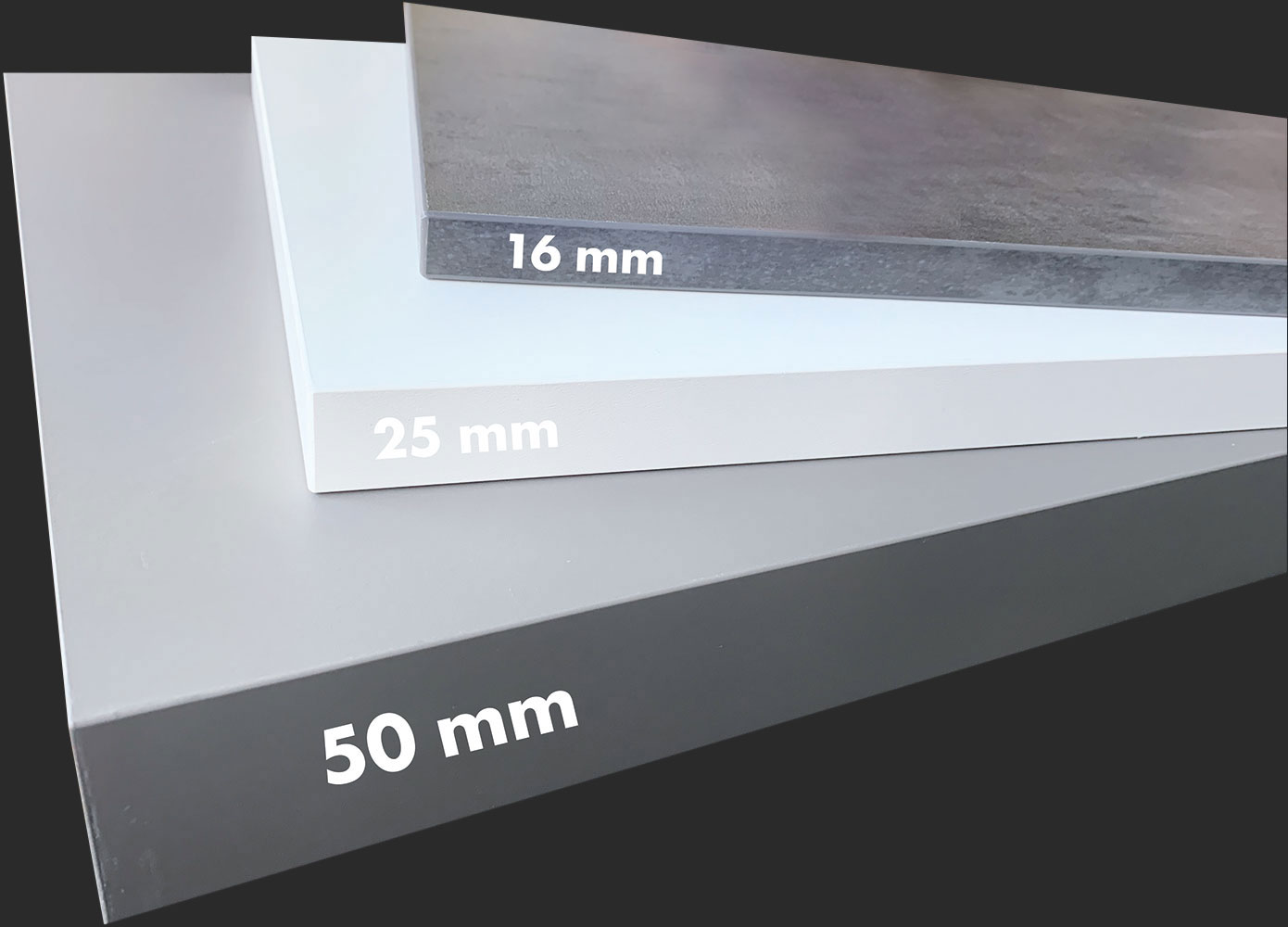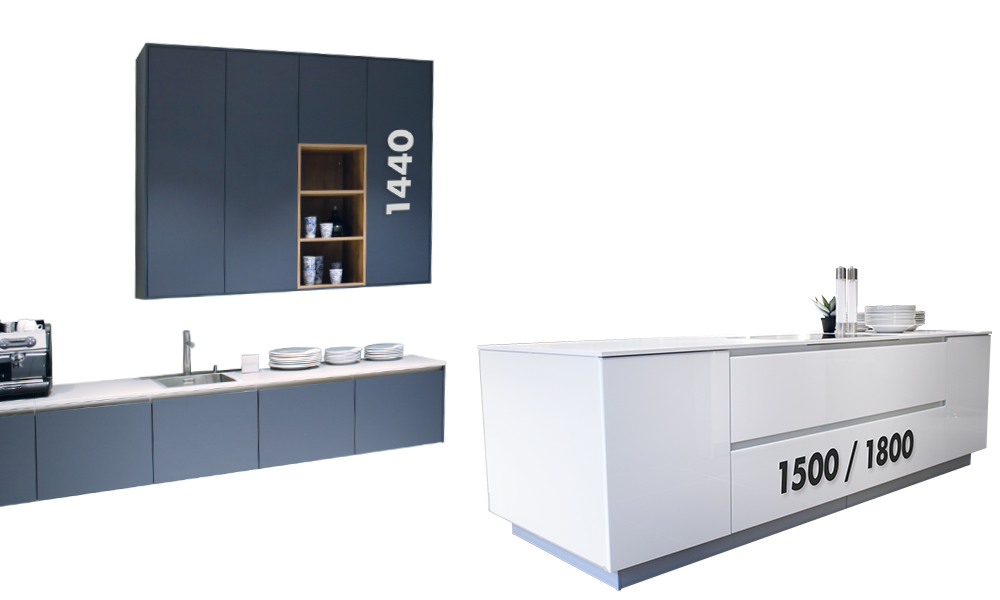 1500/1800 mm wide base units

wall-hung base units in X- and Y-line
Improved thermal resistence through physical/chemical setting. Optimum protection against moisture intrusion.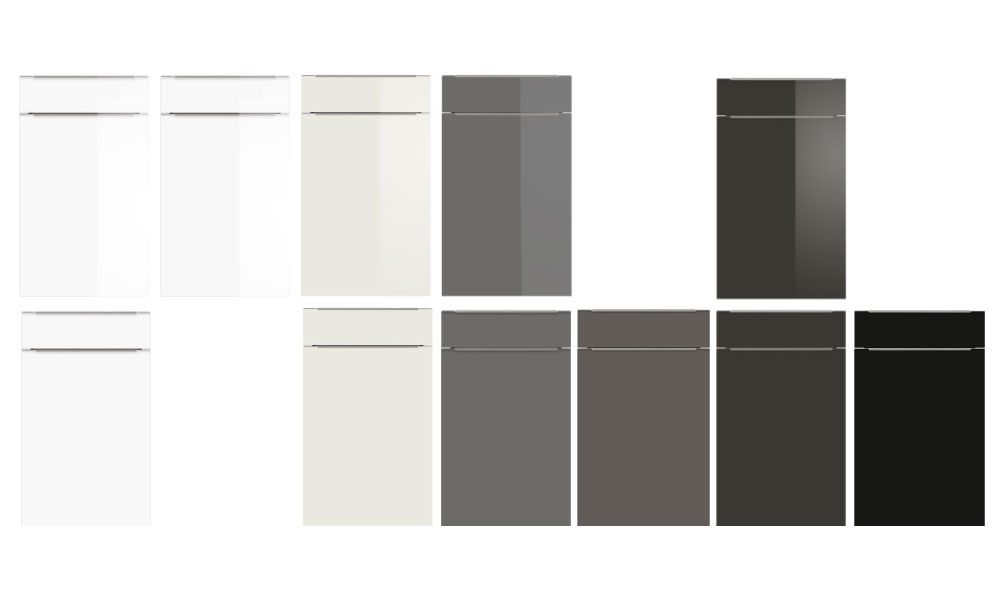 In 5 glossy and 6 matt finishes: colour-stable, scratch-resistant, hygienic, easycare, of high quality and shock-resistant.
Guarantee and Environment Certification
5 years guarantee on kitchen furniture. PEFC, GS, ISO9001 and 14001.