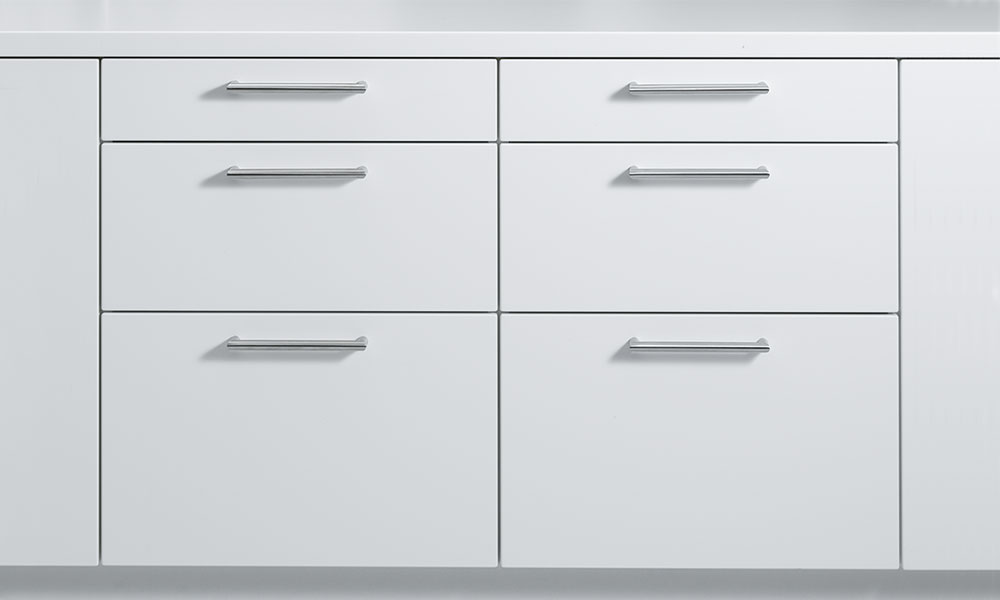 Horizontal and vertical join width of 4 mm for a perfect appearance – in all product lines!
16, 25 and 50 mm panels/stollen, base shelves, 38 mm design panels and panel material in many colour combinations.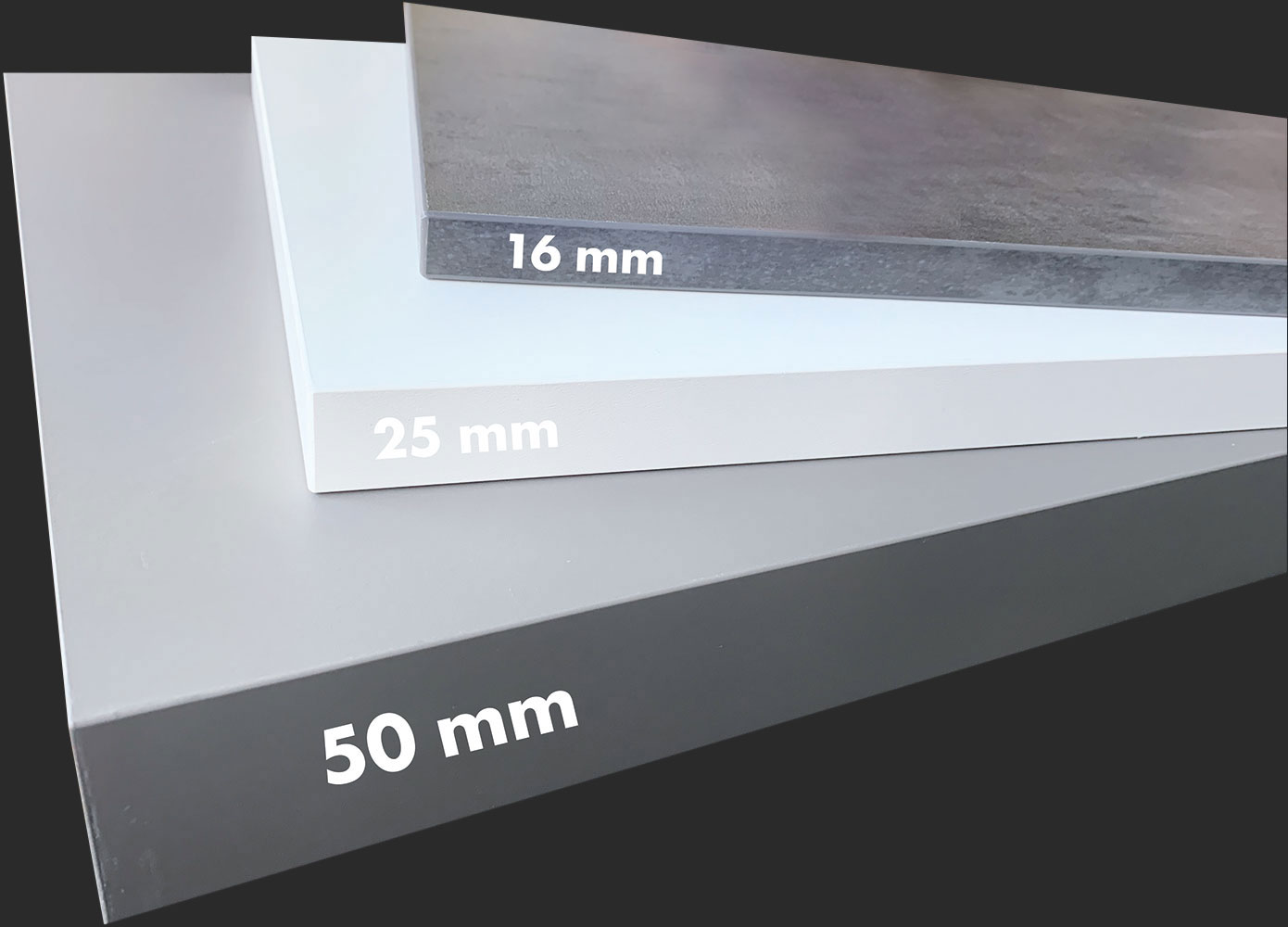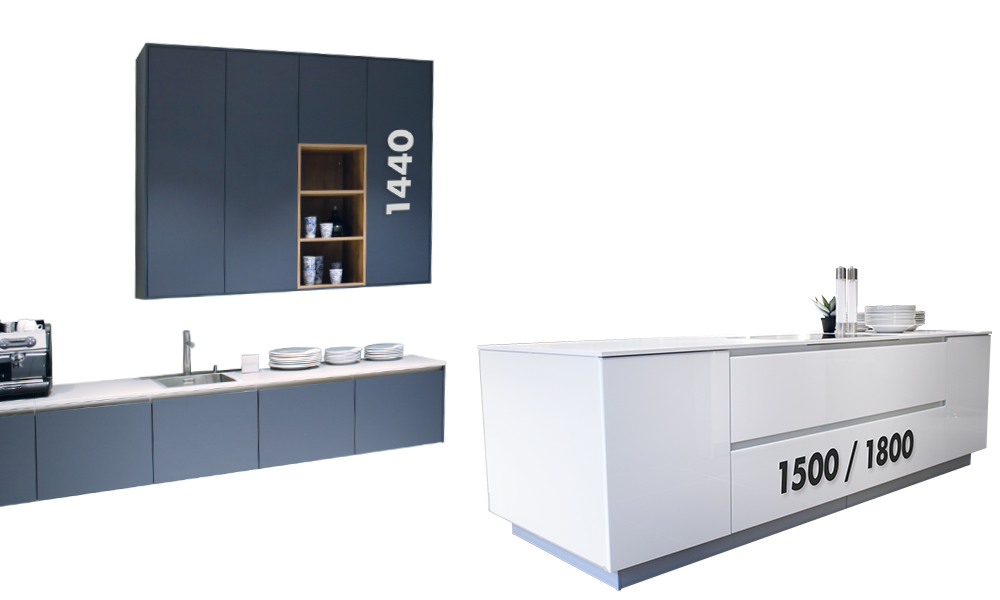 1500/1800 mm wide base units

wall-hung base units in X- and Y-line
Improved thermal resistence through physical/chemical setting. Optimum protection against moisture intrusion.