No two moments are the same. The versatile lighting
situation of i-luminate kitchens gives every moment
the mood it deserves. In keeping with personality. In keeping
with the occasion. In keeping with the atmosphere. There are
few things that influence our sense of wellbeing as much as light.
Now, the patented lighting solution with state-of-the-art
LED technology allows for control of this feeling.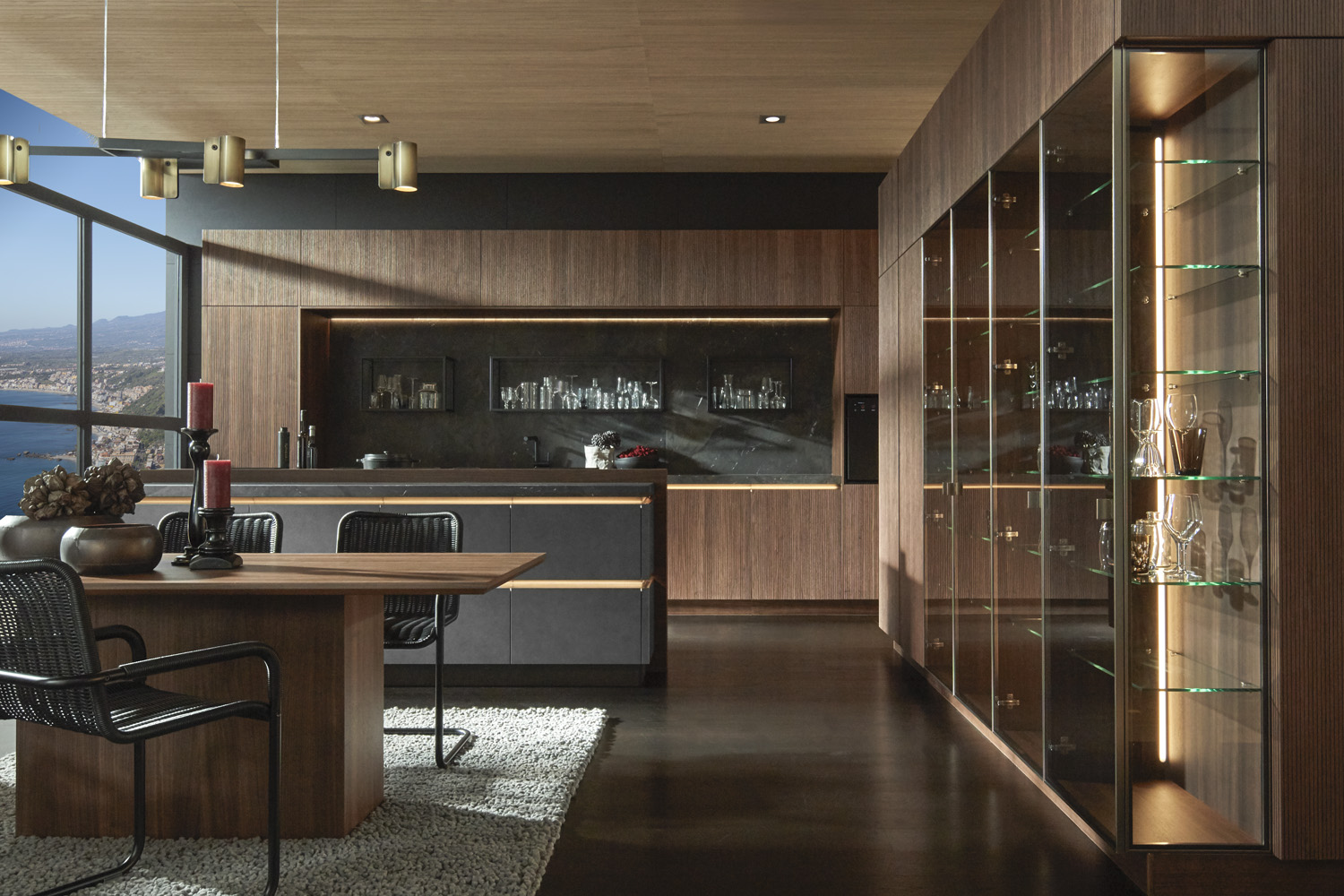 There has never been more beginning than in this moment.
Where warm light meets brushed brass, senses are merging
and a beginning is felt with every passing moment. A harmonious
play of light, reminiscent of the very first rays of the morning sun,
creating what is of vital importance.
SHINING BEAUTY
Beauty is where aesthetics, grace and elegance are coming together.
Timeless design aesthetics meet the highest standards of technical finesse.
Fascinating details turn an i-luminate kitchen into a beautiful
composition of unique colour tonality. Elements of matt brushed brass
and atmospheric light transform any setting into a magical ambience.
Discreetly illuminated handle strips, combined horizontally and vertically,
follow defined styling while remaining clear and purist, yet extremely versatile.
Ideals are being redefined. Premium quality becomes the standard.
The innovative proTech 2.0 drawer system not only combines
elegance and comfort, but also unites top quality with groundbreaking
technical features according to highest design standards. A particularly
attractive detail is the narrow profile, which lends stylish aesthetics
to the interior of i-luminate kitchens.
Can a kitchen reflect personality? The answer is yes. 192 expressive
RAL colours make i-luminate kitchens a visual experience. It is the
personal touch that makes each kitchen unique. As individual as
the space that it fills and as the people who call it home.
In addition, the NCS® (Natural Colour System) allows for the
transfer of existing living room colours to the kitchen.
A total of 1,950 different shades are available to create a new
dimension of comfort through targeted accentuation.
i-luminate - LIGHT UP YOUR KITCHEN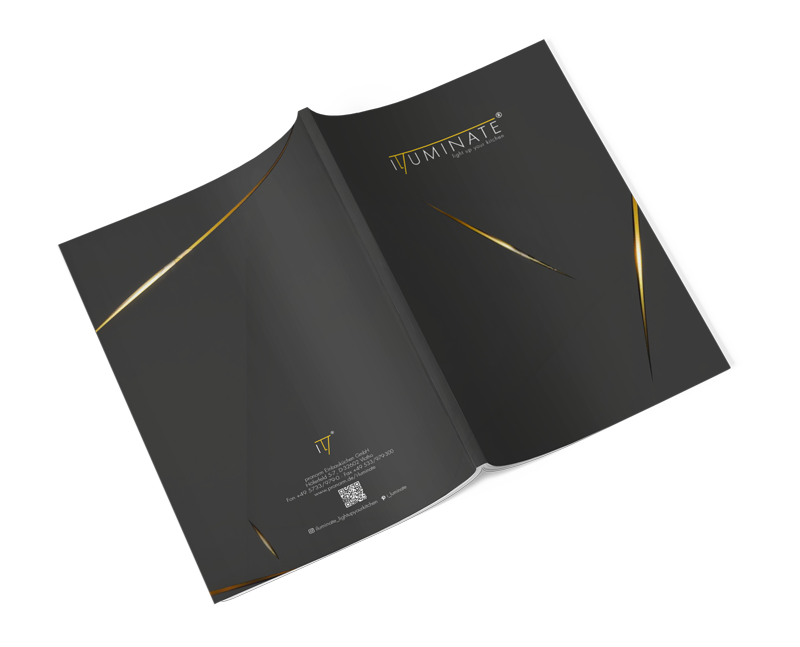 Request for the digital i-luminate catalogue: